Facelift for Men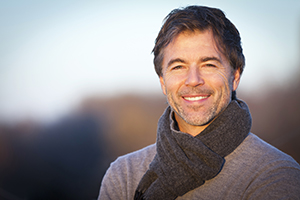 It's natural for a man to want to look his best and we share in each man's goal of achieving the best result. More men, whether their workplace is an office or a construction site, are exploring their options for facial cosmetic surgery. Depending on the patient's wishes, men's facial cosmetic surgery can be a subtle, youthful alteration, or the surgery can be more dramatic in reversing the effects of aging, gravity and sun exposure. Dr. Joseph DiBello recognizes the goals for men are often different than women and modifies his techniques to custom suit this purpose. Men often want improvement without drawing unnecessary attention to themselves after the surgery, and we factor this in to how we approach each procedure. Ultimately, a face lift will smooth the loose skin of the face and neck, tighten the underlying tissues and remove any excess fat. This results in a more youthful, firmer, and fresher appearance. When performing a face lift on a man, Dr. DiBello always takes into account the details, from a man's hairline and sideburns to his beard pattern.
BOTOX® Cosmetic, Hyaluronic acid (Restylane®/Juvederm®) fillers, and Fat Injections are popular non-surgical techniques for treating wrinkles and facial lines. Most patients are pleased with the results of these minimally invasive procedures. These procedures, however, cannot correct facial sagging or achieve the same results as face lift, eyelid surgery, browlift, or skin resurfacing.
Learn more about facelift surgery.
To See These Procedures Animated, Click Here!