Rhinoplasty
(Nasal Surgery)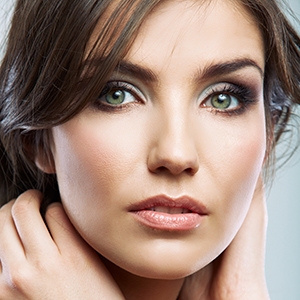 Surgery to reshape the nose, (rhinoplasty) is among the most common plastic surgery procedures. This procedure can reduce or increase the size of the nose, remove an unwanted hump, change the shape of the tip or the bridge, narrow the width of the nostrils, or change the angle between the nose and the upper lip.
Reshaping is generally done through incisions inside the nose. In some instances an "open technique" requires an incision on the under side of your nose between the nostrils. By removing a small wedge of skin at the base of the nostrils, the base of your nose can be narrowed with the size of the nostrils reduced. The scars on the nose generally fade over time and ultimately should be barely visible.
Your nose can be reduced or built up by altering the internal supporting structures either by removing or adding cartilage or other types of soft tissue fillers. This "tenting" will allow the skin and soft tissues to assume their new shape.
Your breathing problems can be caused by irregularity of the internal structures of the nose and adjustments to these can be made to improve your nasal airway. This can be done at the same time as and in conjunction with the rhinoplasty procedure.
As mentioned previously on this site, our website is unlike most plastic surgery centers, in that we do not present before/after photos; instead we opt to show you inspirational images from nature, our beautiful and relaxing office, and of course, Philadelphia plastic surgeon Joseph DiBello, MD himself. We've chosen images from nature because we feel that each individual is truly unique and deserves the best, most natural and authentic result. We never talk about "giving you the perfect nose" because after all, "perfect" is a word that means different things to different people. There is no photo we could show you that captures the best and most natural results we would accomplish for the individual you are, which is a result of Dr. DiBello's immensely personable, personalized and natural approach to cosmetic plastic surgery of the nose.
To See This Procedure Animated, Click Here!