Arm Lift
(Brachioplasty)
Fluctuations in weight, growing older, and even heredity can cause your upper arms to have a drooping, sagging, batwing-like appearance. Exercise may strengthen and improve the underlying muscle tone of the upper arm, but it cannot address excess skin that has lost elasticity or underlying weakened tissues and localized fat deposits. If the underside of your upper arms are sagging or appear loose and full due to excess skin and fat, an arm lift may be right for you.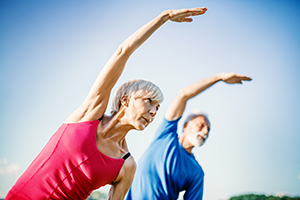 In general, an arm lift reduces excess skin and underlying fat that occurs between the underarm region and the elbow, reshaping the arm to result in smoother skin and more natural contours. Dr. Joseph DiBello typically performs tumescent power-assisted liposuction in conjunction with the arm lift surgery to improve the overall result. An arm lift results in a more toned and proportionate appearance, enhancing your self-confidence and expanding your fashion choices. In order to achieve your improved image, there will be a scar on the inside of your upper arm.
*You will need a consultation with Dr. DiBello in order for him to determine if you are a candidate for this procedure. At that time, he will also discuss what is involved in the surgery.
Arm Lifts (Brachioplasty) are usually deemed cosmetic in nature and are therefore not covered by insurance.