COVID-19 Safety Precautions: Keeping Our Team & Patients Safe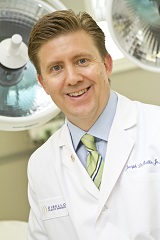 DiBello Plastic Surgery is open for in-person consultations, office procedures (including injectables and fillers), and elective surgery scheduling. We want to assure you that we are taking every precaution to protect our patients and staff from COVID-19. All surgical procedures requiring anesthesia will be performed at a local hospital, where strict adherence to all CDC guidelines (including COVID-19 testing) is in place for everyone's safety. At DiBello Plastic Surgery, Dr. DiBello and our team have been closely monitoring the ever-changing coronavirus situation and we've adopted many important safety measures that prioritize the health and wellbeing of all who enter our practice. While these times may seem unpredictable, when the guidelines for staying healthy are followed closely the risk of spread is greatly minimized. We want you to feel comfortable and protected when you visit us for care. With these enhanced precautions in place, we are confident in our ability to provide the same level of high-quality care we are known for with the utmost regard for everyone's safety.
Our COVID-19 protection protocols at DiBello Plastic Surgery include the following:
Regular and frequent deep sanitization efforts—in addition to our regular, fastidious cleaning routine—to keep the facilities as germ-free as possible. This includes sanitizing the pens and clipboards we provide at the time of your check-in.
Sanitization of each treatment and exam room both before and after every patient interaction.
Adherence to CDC recommendations around social distancing, as well as personal protection.

Our office is large enough that with our adjusted scheduling there should be no trouble social distancing in the office.
All staff will be wearing a mask and gloves during each direct patient contact for everyone's protection.
All patients will be temperature-screened.
In addition to our office precautions, there are many things you can do in your day-to-day life to protect yourself and others from coronavirus. This includes:
Washing your hands often with soap and water for at least 20 seconds, especially after coughing or sneezing.
Avoiding touching your eyes, nose, and mouth with unwashed hands.
Staying home if you are sick, even if you are only experiencing seemingly "minor" symptoms such as a mild fever or achiness.
Covering your cough or sneeze with a tissue, and then throwing the tissue in the trash.
Wearing a cloth face covering over your nose and mouth.
As recommendations are changing day by day, please rest assured that Dr. DiBello and the staff at DiBello Plastic Surgery remain committed to providing compassionate and safe care. Together, we will get through this.
Previous Post
Next Post