Ear Surgery
(Otoplasty)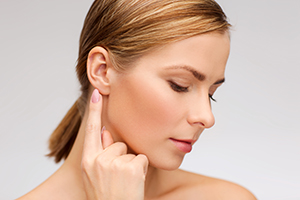 If protruding or disfigured ears bother you or your child, you may consider plastic surgery. Ear surgery, or Otoplasty, can improve the shape, position or proportion of the ear. It can correct a defect in the ear structure that is present at birth that becomes apparent with development or it can treat misshapen ears caused by injury. Otoplasty, or ear pinback, is performed to correct protruding ears. It happens to be one of the few cosmetic surgeries performed on children. Otoplasty can be performed on one or both ears depending on your condition.
Deformities of the ear lobe, whether it be a torn earlobe from an ear ring pulling through or an enlarged hole caused by stretching (gauging), can be repaired to try to restore a more natural contour.
Ear surgery creates a natural shape, while bringing balance and proportion to the ears and face. Correction of even minor deformities can have profound benefits to appearance and self-esteem.
A consultation with Dr. Joseph DiBello—our experienced plastic surgeon—will help you determine if you are a candidate for cosmetic ear surgery. At that time, he will discuss your personal concerns involved in the surgery.