Breast Reconstruction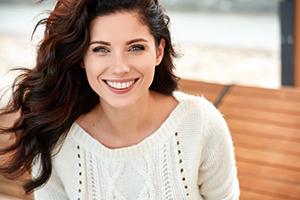 Reconstruction of the breast can make a significant contribution to self-esteem and emotional well-being after mastectomy. Breast reconstruction is achieved through several plastic surgery techniques that attempt to restore a breast to near normal shape, appearance and size following mastectomy or breast cancer surgery. Dr. Joseph DiBello also specializes in reconstructive breast surgery to restore symmetry between the breasts when there is an asymmetry as a result of lumpectomy and radiation therapy. The procedures are often covered by many healthcare providers after breast cancer surgery. Legislation has been passed by Congress to enact mandatory coverage whether the reconstruction is performed at the time of the mastectomy (immediate) or after the mastectomy site has healed (delayed).
Using the safest and most effective medical techniques, Dr. DiBello is often able to create a breast that is similar in form and appearance to that of the natural breast. Whether the reconstruction will be performed using an implant or using your own tissue, or a combination of the two, is something that will be discussed during Dr. DiBello's comprehensive consultation with you. If only one breast is affected, it alone may be reconstructed. In addition, a breast lift, breast reduction, or breast augmentation may be recommended for the opposite breast to improve symmetry of the size and position of both breasts.
The creation of a new breast can dramatically improve your self-image, self-confidence and quality of life. Surgery can give you a relatively natural-looking breast. A consultation with Dr. DiBello to discuss all of the personal aspects of breast reconstruction will help you determine if you are a candidate for reconstructive breast surgery. Usually the reconstructive process involves collaboration and coordination with your breast surgeon, Dr. DiBello and sometimes the oncologist. Dr. DiBello and his staff here at DiBello Plastic Surgery are sensitive to the unique needs of the reconstructive patient.
To See These Procedures Animated, Click Here!