When Should I Consider Undergoing a Mommy Makeover?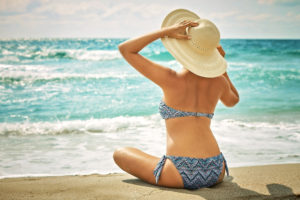 Pregnancy and childbirth can result in permanent changes to the appearance of the female body. Many women struggle to reverse these changes on their own with dieting and intensified exercise, but are disappointed to find that they are unable to regain their pre-baby figure. Thankfully, advancements in plastic surgery have made it possible for Joseph DiBello, MD to correct the appearance of drooping breasts, inelastic excess skin, stubborn pockets of fat, and/or stretched abdominal muscles with a customized combination of procedures called a mommy makeover. Ideally, a mommy makeover is performed when a woman has decided that she is finished having children and is at least one year post-partum. Of course there are exceptions to these guidelines and each patient is evaluated independently to determine the most suitable timeline and procedures for accomplishing her needs and goals.
The most common procedures that are combined during a mommy makeover include:
If you have experienced changes in your figure and/or facial appearance that you attribute to motherhood and aging, a personal consultation with Dr. DiBello is the best way to find out which procedures may work well for your custom mommy makeover. During your appointment he will listen to your concerns, perform a thorough examination, review your medical history, and note the goals you would like to achieve. Based on what transpires during the consultation, Dr. DiBello will determine if you are indeed a good candidate for the procedures you desire and elaborate on an individual surgical plan (or in some cases a non-surgical plan) that can effectively rejuvenate your appearance.
Are you curious about the mommy makeover process? Contact our practice to schedule a consultation with Dr. DiBello and find out if undergoing a mommy makeover can achieve your goals.
Previous Post
Next Post