How To Improve Drooping Breasts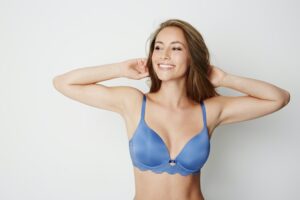 Dr. Joseph DiBello often addresses sagging or drooping breasts, which is medically referred to as "breast ptosis." Dr. DiBello frequently receives inquiries regarding preventative and corrective measures individuals can take to reverse this process. Women can become frustrated with the natural aging process, especially when it comes to drooping or sagging breasts. Exercising and nonsurgical methods can only improve the appearance of your breasts to an extent. Luckily, Dr. Joseph DiBello offers breast lift surgery, which can help create a more youthful appearance.
Breast lift surgery, also known as mastopexy, can be an incredibly effective method when combating breast ptosis, which occurs when breast skin stretches due to pregnancy, breastfeeding, and/or the natural aging process. The excess skin accumulates over time, creating a sagging or drooping appearance. As the most popular treatment for drooping breasts, mastopexy is designed to provide women with a revitalized and natural look to their chest.
The process of a breast lift can vary with different incisional approaches as viable options. At DiBello Plastic Surgery, Dr. DiBello removes any unwanted excess skin and repositions the nipple-areolar complex, effectively reshaping the breast's contour. Depending on your aesthetic goals and volume loss, you may be able to benefit from a breast lift with implants or fat transfer breast augmentation, which can further enhance the shape and size of the breasts.
For those considering a breast lift with or without augmentation, please contact Dr. DiBello today.
Previous Post
Next Post