How to Choose a Plastic Surgeon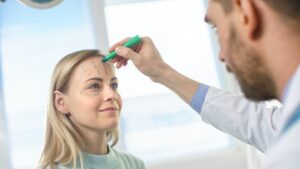 Choosing a plastic surgeon is a very personal decision that should not be made lightly, as you are trusting the doctor with both your health and appearance. There is a lot of important information to consider when you are researching plastic surgeons, including their credentials, training, experience, reputation, philosophy, pricing, and more. To help you in the process of researching and selecting a plastic surgeon, Dr. Joseph DiBello has provided a list of points to focus on and questions to answer as you evaluate your options:
Is the plastic surgeon certified by the American Board of Plastic Surgery (ABPS)? Make sure your doctor is board-certified by the ABPS, the gold standard in plastic surgery certification. Some doctors will profess to be "board-certified", but by what board? ABPS-certified plastic surgeons have extensive training and experience in cosmetic surgery procedures and they are held to the highest ethical, safety, and treatment standards in the field. Chances are you will be in capable hands with an ABPS board-certified plastic surgeon.
Is the plastic surgeon a member of the American Society of Plastic Surgeons (ASPS) and The Aesthetic Society (formerly known as the American Society for Aesthetic Plastic Surgery)? Membership to ASPS ensures that the plastic surgeon is board-certified by the ABPS, operates in only accredited facilities, and must also document fulfillment of continuing medical education with an emphasis on patient safety standards. The Aesthetic Society is an invitation-only organization of ABPS-certified plastic surgeons who have documented significant expertise in cosmetic surgical procedures.
Is he or she highly regarded by their former patients? When looking at reviews, look at the overall trend. Are most patients happy with their care from this doctor? Realistically, there will be patients on both ends of the spectrum. Reviews from past or current patients can usually be found on the surgeon's website, as well as Google, RealSelf, or elsewhere online. These testimonials can give you firsthand insight into a surgeon's bedside manner, surgical style, and even personality.
Does this surgeon have experience performing the procedure(s) you are interested in? Don't get stuck on the number of procedures performed. Anyone can give you a "number". In general, find out if this surgery is performed frequently by this surgeon and what the outcomes are.
Does the surgeon use the latest technology and methods to perform their treatments? The plastic surgery field is ever-changing, with new developments and systems entering the market every year. Your surgeon should be up-to-date on the newest and most advanced treatments available, and should ideally practice continuing education. That said, your surgeon should also make sure any new treatment they employ has been extensively tested and proven to be safe and effective.
Ask to see before-and-after photos. Some surgeons will have before-and-after photos on their website, but if not, you can request that your surgeon shows you photos during your consultation. Moreover, while these photos are helpful, keep in mind every patient starts from a different place aesthetically, and results will vary as well. Most importantly, keep realistic expectations for results and communicate them to your doctor.
Visit each plastic surgeon you are considering in person before making a decision. Some practices tout "free consultations". These meetings are often with a member of the doctor's staff, not the doctor. Dr. DiBello recommends meeting one-on-one with your doctor before making your decision. This will give you time to discuss the procedure you are interested in, evaluate if you are a candidate for the surgery, and review your expectations for results. Additionally, risks associated with the surgery should be discussed.
Where will the surgery be performed?  The location of the practice or surgical center where your surgery is performed will significantly affect the cost of your surgery. For your safety, DO NOT MAKE THIS DECISION BASED ON COST! Make sure your procedure will be performed in a licensed surgical center or hospital. In addition, anesthesiology services should be performed by a board-certified anesthesiologist.
Will your surgery be customized? Any plastic surgery procedure needs to be personalized to suit your unique needs and goals so that you can achieve natural-looking results.
Ask about pricing. During your consultation, you should receive a firm cost quotation for your surgery. Make sure all of the fees are included (surgeon's fee, cost of implants, costs for the hospital/surgery center, etc.) so that you have an accurate picture of how much your procedure will cost.
If you are located in Philadelphia, experienced board-certified plastic surgeon Joseph DiBello, MD would be delighted to meet with you and discuss the procedure(s) you are interested in. We also welcome you to read more about what distinguishes Dr. DiBello from other plastic surgeons. Please contact DiBello Plastic Surgery to schedule your consultation.
Editor's note: The original version of this post was published on December 8, 2020.
Previous Post
Next Post